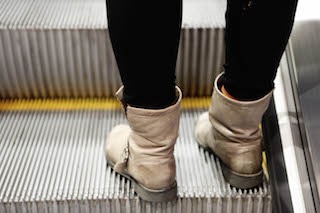 Workshops
The Writer as Sculptor SOLD OUT
Saturday, February 6 | 10 am to Noon
 "A sentence should contain no unnecessary words, a paragraph no unnecessary sentences, for the same reason that a drawing should have no unnecessary lines and a machine no unnecessary parts."
Who Should Attend
You want to produce work that will make readers turn the page and demand more. It doesn't matter what you write – novels, OpEd musings, blogs, or emails. What matters is that you want your words to say what you mean and mean what you say. Easier said than done. Unless you have the proper tools.
What will Happen
Intense working session with real-time, real-world tools. You'll learn how to edit without losing your hair. 
Where
At monkeysontypewriters.net, with Jean Cook Braun, a veteran of 35 years in all forms of communication, advertising and marketing in San Francisco [where the sheep never sleep] . . . with fiction and non-fiction works in progress. Now, a free-lance editor, web content writer and ghost-writers [whoooo whoa ghost sound effects]
Fee
Adults 21+ | $100
monkeysontypewriters.net MeetUp members | $75
Students 16 to 20 | $50
Reserve your Seat Today. Space is limited.
Fee includes
Lecture, exercises, feedback

Take-home collateral materials

Half-hour follow-up private session at monkeysontypewriters.net 
More Workshops in 2016. Join our Mailing List